The bitterness of poor quality will be remembered long after the joy of a low price.....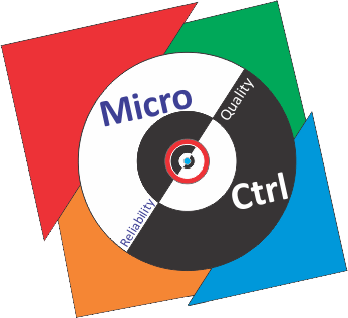 Feel the magic of the Micro-Ctrl Team.
Think different,

T

hink Solutions.
Powered By Technology - Driven by passion.
Best Value For Your Money.
LITEON® 24 Speed DVD Super All-Write SATA

R 329.00

Kaspersky Internet Security 2 User

R 329.00

Seagate Barracuda ST4000DM004 4TB 3.5" HDD Desktop Internal drives; SATA 6GB/s Interface; 190MB/s Sustained TR; 256MB cache; RPM 5400; 2 Year warranty

R 2,295.00

Logitech Desktop Speakers Z120 2.0 USB Powered 3.5 mm audio input Cable management Power and volume controls 12 Watts RMS Cable Management 2-Year Limited Hardware Warranty

R 295.00

Mecer® 16x DVD-R Recordable Media - Data / Video - 4.7GBe Spindle of 50pcs

R 249.00

Transcend DrivePro 220 Car Video Recorder - F/1.8 Aperture and high-quality 6 glass camera lens, Wide 130° viewing angle and Full HD imaging sensor for clear and smooth 1080p (30fps) recordings

R 1995.00

Transcend SSD230S Series 256GB 2.5" SATA 6Gb/s Solid State Drive - 3D TLC NAND Flash Memory - Aluminium Casing - 7mm - Max Seq. R/W: 560MB/s, 500MB/s - DDR3 DRAM cache - 140 TBW-SM2258 Controller

R 899.00

AOC 22E1H Size: 21.5", Aspect Ratio: 16:9, Resolution : 1920x1080, Pixel Pitch : 0.3mm, Brightness(Max) : 200 cd/㎡, Contrast Ratio Static: 600:1, Contrast Ratio Dynamic: 20M:1 , Response time: 5ms,

R 2995.00

Transcend JetFlash™790K USB 3.1 Capless Flash Drive -256GB Black & Blue - Transcend Elite data management tools

R 695.00

INVIDIA® GeForce RTX™ 3060 12GB GDDR6, Multview: 4 Monitors Connections : 1xDVI, 2xHDMI, HDCP

R 9,889.00

Bringing Solutions To Your Home & Office - Prices Incl Vat

All brand names, trademarks and logos are the property of their respective owners and holders and are used for descriptive & display purposes only.