The bitterness of poor quality will be remembered long after the joy of a low price.....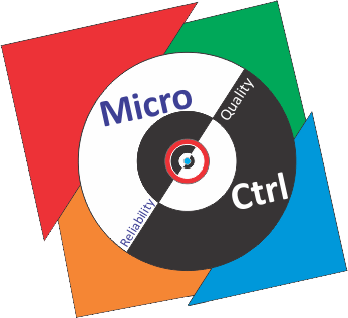 Feel the magic of the Micro-Ctrl Team.
Think different,

T

hink Solutions.
Powered By Technology - Driven by passion.
Best Value For Your Money.
LITEON® 24 Speed DVD Super All-Write SATA

R 329.00

Kaspersky Internet Security 2 User

R 329.00

Seagate BarraCuda 3TB 7200RPM SATA 6GB/s 64 MB Cache, 4K bytes per sector

R 1,895.00

Micro-Ctrl 260W Speakers

R 129.00

Mecer® 16x DVD-R Recordable Media - Data / Video - 4.7GBe Spindle of 50pcs

R 249.00

Transcend DrivePro 220 Car Video Recorder - F/1.8 Aperture and high-quality 6 glass camera lens, Wide 130° viewing angle and Full HD imaging sensor for clear and smooth 1080p (30fps) recordings

R 1995.00

Genius Value 5.1 Sound Card 3D Surround

R 195.00

SAMSUNG LS19F350HN 18.5" (16:9) - LED AH IPS, 14ms, 1000:1 static, 1366x768, 60Hz,

R 1189.00

Transcend JetFlash™790K USB 3.1 Capless Flash Drive - 64GB Black & Blue - Lightweight and compact with slide-out USB connector - Transcend Elite data management tools

R 199.00

GIGABYTE nVidia GeForce RTX 2070 WINDFORCE - 8192MB GDDR6, 256-Bit Memory Bus, PCI Express 3.0

R 10,889.00

Bringing Solutions To Your Home & Office

All brand names, trademarks and logos are the property of their respective owners and holders and are used for descriptive & display purposes only.