The bitterness of poor quality will be remembered long after the joy of a low price.....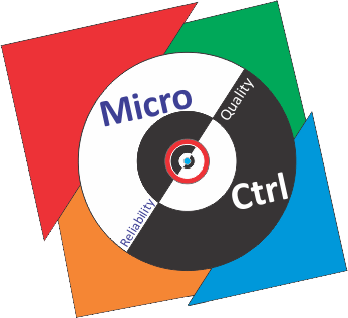 Feel the magic of the Micro-Ctrl Team.
Think different,

T

hink Solutions.
Powered By Technology - Driven by passion.
Barcoding Systems & Consumables.

Desktop Range.
Print width: 4.09"/104 mm

Maximum print speed 5"/127 mm per second (203 dpi)

Communication methods:

RS-232 auto-sensing Serial interface, DB-9USB V1.1, bi-directionalCentronics® Parallel

Ethernet—10/100 internal (optional, replaces Serial and Parallel ports)

Print resolution: 203 dpi/8 dots per mm

Media sensors: Standard: Fixed reflective and transmissive sensors

Download PDF.
Overview
D

ependable performance to improve operational efficiencies

The top selling desktop printer in the world, the GK420 provides a proven design and long term dependability. Both the GK420 and GT800 printer models are a top choice for a variety of mid-volume and distributed-printing applications to reliably produce quality text, barcodes or graphics.
Flexible
The GK420 offers USB, Parallel and Serial connectivity interfaces and easy upgrades with both the ZPL and EPL programming languages. The GT800 printer supports both 300 Meter and 74 Meter ribbon capacities — without the need to change settings for different ribbon lengths. The GK420 Healthcare printer is available in the healthcare color palette designed specifically for sterile environments.
Easy to Use
The intuitive design of the GT800 and the GK420 printers combines a choice of three connectivity interfaces and optional 10/100 Ethernet, co-resident EPL2 and ZPL II programming languages and Unicode to ensure quick and efficient integration. The GK420 offers direct thermal only models for simplicity and cost savings.
The Zebra Advantage

Innovative, high-quality leading technology products

Broadest product line in the industry

Global Service & Support: World wide technical support/ 24/7 online support

Fast, friendly customer service with multi-lingual abilities

Global network of authorized resellers

Competitive product warranty: 12 month labour & parts and 6 month printhead warranty.

Industrial Range



The ZT200 series design is the culmination
of extensive feedback from our customers and understanding their printing applications, evolving business needs and operational challenges.

Download PDF.
Overview
Design Principle

Durable metal enclosure

Reliable basic bar code print solution

Affordable metal value

Designed with the user in mind
Zebra incorporated extensive customer feedback, as well as the legacy of its Stripe® and S4M™ printers, to create the new ZT200 series printers, which feature elegant space-saving design, effortless setup, intuitive user operation, and ease
of service and maintenance.
Whether you are adopting barcode technology for the first time or upgrading existing printer models, the ZT200 series is the right choice for a variety of labelling applications. These innovative new printers provide many user benefits.

The ZT200 series offers a streamlined design and smaller footprint that takes up less physical space than the Stripe and S4M models. ZT200 series printers require minimal operator training and benefit from tool-less standard component maintenance and a
durable design to minimise service. Your IT staff will appreciate the backwards compatibility, since it allows for new printers to be up and running with minimal downtime. The ZT200 series has been designed for ease of use, versatility
and outstanding value.

Applications
Used For:
Asset Management
Compliance Labeling
Cross Docking
Inventory Management
Lab Sample Tracking
Receiving/Shipping
Reverse Logistics
Work-in-Process Tracking
Information Labels
Medical Record Labeling
Lab Sample Tracking
Order Labeling
Prescription Labeling
Quality Control
All brand names, trademarks and logos are the property of their respective owners and holders and are used for descriptive & display purposes only.